A Long Run - The Movie - Tickets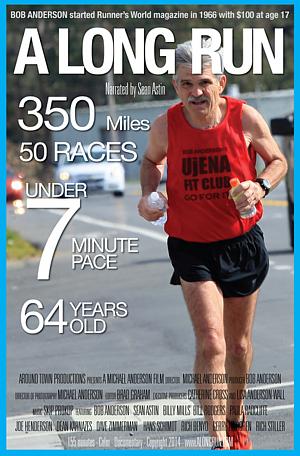 A Long Run Home

"A Long Run tells one man's story, but it's every runner's journey. Bob Anderson's amazing life connects us to icons like Bill Rodgers, Billy Mills and Paula Radcliffe... by the end, you're left with a runner's high without the sweat." - Dan Brown, San Jose Mercury News

You are invited to attend a special screening of A Long Run 2PM Saturday, May 10th 2014, in Monterey, California. Space is limited. Order your tickets today while they are still available.
Click HERE to purchase tickets for the Screening of A Long Run - The Film
---
Redeem Your Ticket Voucher Code
If you received a ticket voucher code please complete the form below to receive your FREE Ticket. To purchase additional tickets, please Click HERE.