San Francisco Bay Double 15K, Marina 10K
and UjENA Fit Club 5K Run/Walk
Brisbane, California (near San Francisco)
Sunday March 8, 2020
Results March 8, 2020
Email us corrections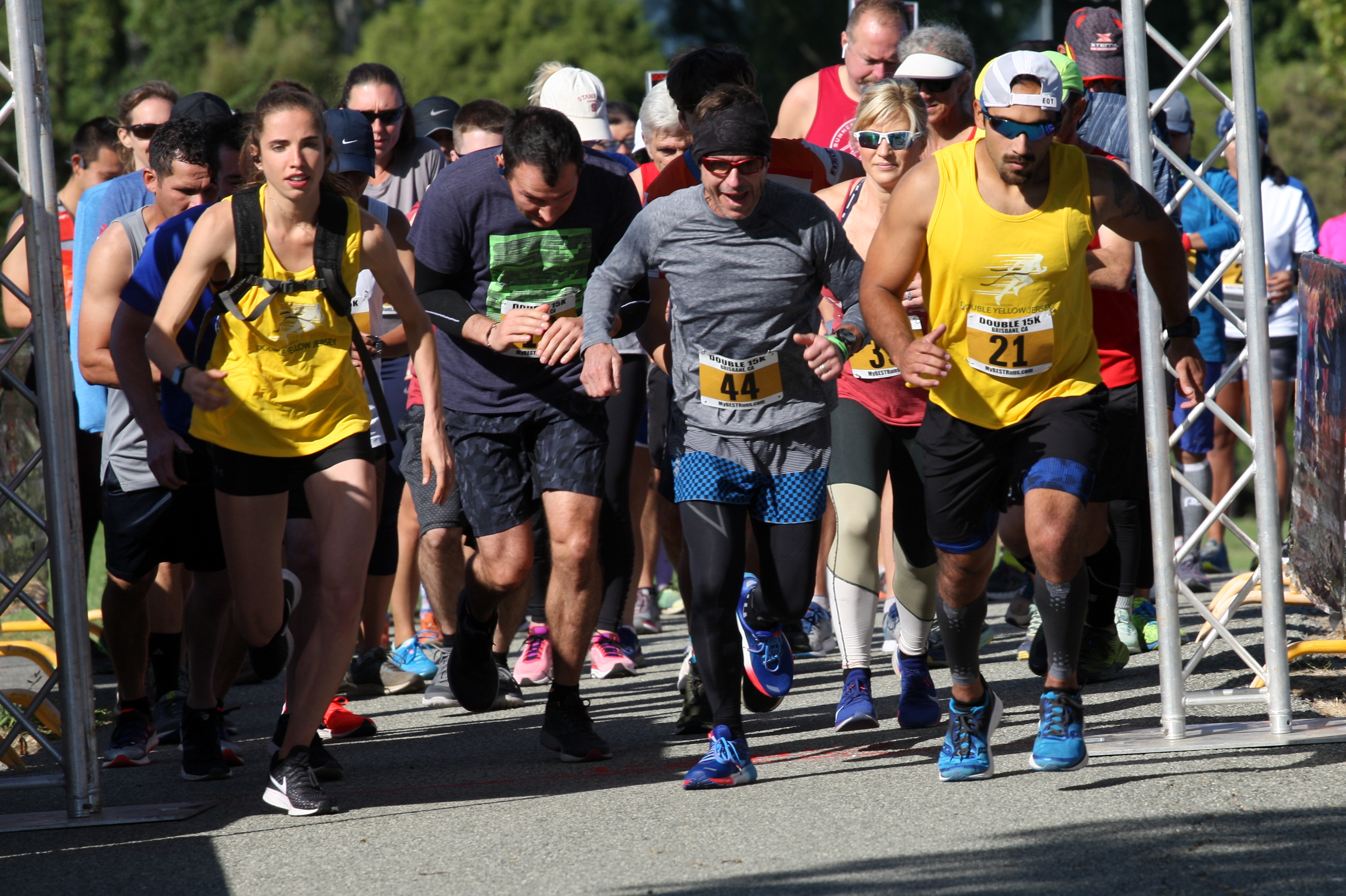 400 Sierra Point Parkway (Marina)
Brisbane, California
Sunday March 8, 2020
Official Double Road Race Federation event (10K+break+5k).
Do you want to run a flat and fast course on the San Francisco Bay Trail (all paved and wide). This is your race. Marina 10K, UjENA Fit Club 5K or the San Francisco Bay Double 15K (10K+break+5K). Plenty of food, medals for all finishers, shirts for all participants and raffle prizes.
All participants will receive an official shirt and all finishers will receive a special medal. Winner in each ten-year age-group for Double 15K, 10K and 5K will receive a special medal. Trophies for all three races and $200 cash prizes for the Double 15K ($100 for first woman and man). Plenty of food and other goodies. It is a good time of the year to be racing in this part of the San Francisco Bay.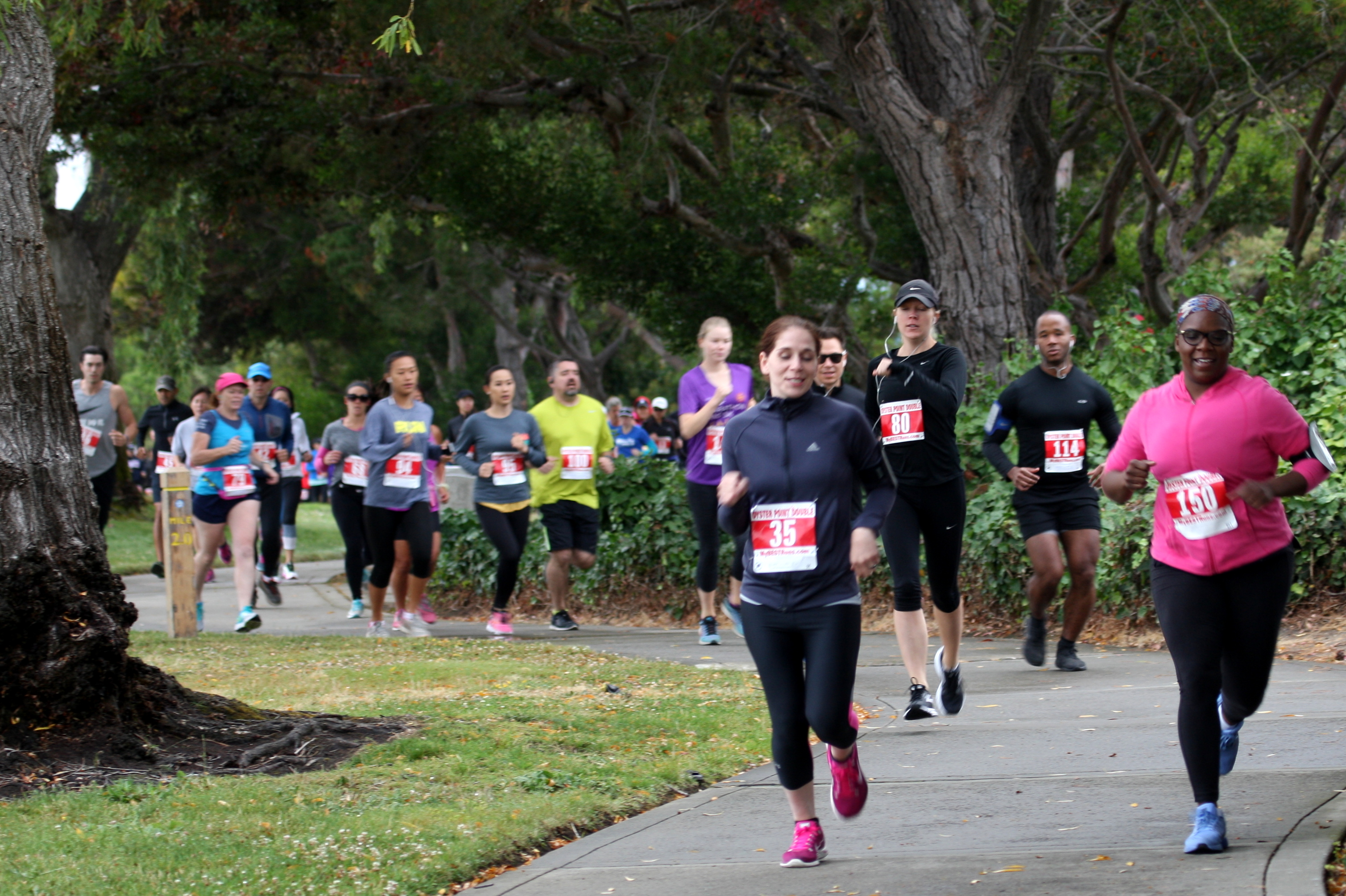 Both the 10K and 5K courses follow the San Francisco Bay Trail after leaving the Marina in Brisbane, California. The 10k courses passes by three Marins before turning around at Oyster Point. The trail is all paved and wide enough to race as shown above.
Come join the fun March 8th in Brisbane, California. Run either the 10K, 5K Run/Walk and Double Double 15K (10K+Break+5k).
Cliff Bar is the ulimate performance energy bar and all
our participants will be able to field test their latest bar.
Race Day Schedule
Sunday March 8, 2020
Start and finish
Brisbane Marina
400 Sierra Point Pkwy
Brisbane, California 94005
6:30am - 8:00am Packet Pick Up (Try not to arrive any later than 7am for an on-time start)

8:30am - First Double 15K - 10k leg
8:30am - Marina 10k start
8:30am - UjENA Fit Club 5k start (all 5k runners)
9:45am - 10K and 5K Awards
10:15am - Second leg Double 15K - 5k leg of Double

11:00am - Awards
"Our event is going to be really fun," says race director Bob Anderson (above) . "The course is flat and fast and beautiful. We run along the bay passing by three Marinas. We are on the SF Bay trail which is all paved and wide enough to accomdate all our runners. Can't wait to run with everyone again."
10K Course (out and back on paved San Francisco Bay Trail)
5K Course (out and back on paved San Francisco Bay Trail)