Click here for Preliminary Results - Race Photos
Get Signed Up for the Next SF Event: Golden Gate August 7, 2016 at Crissy Field
3rd Annual Land's End
8k Double Adventure Run
June 18, 2017 San Francisco, California
Registration will open November 2016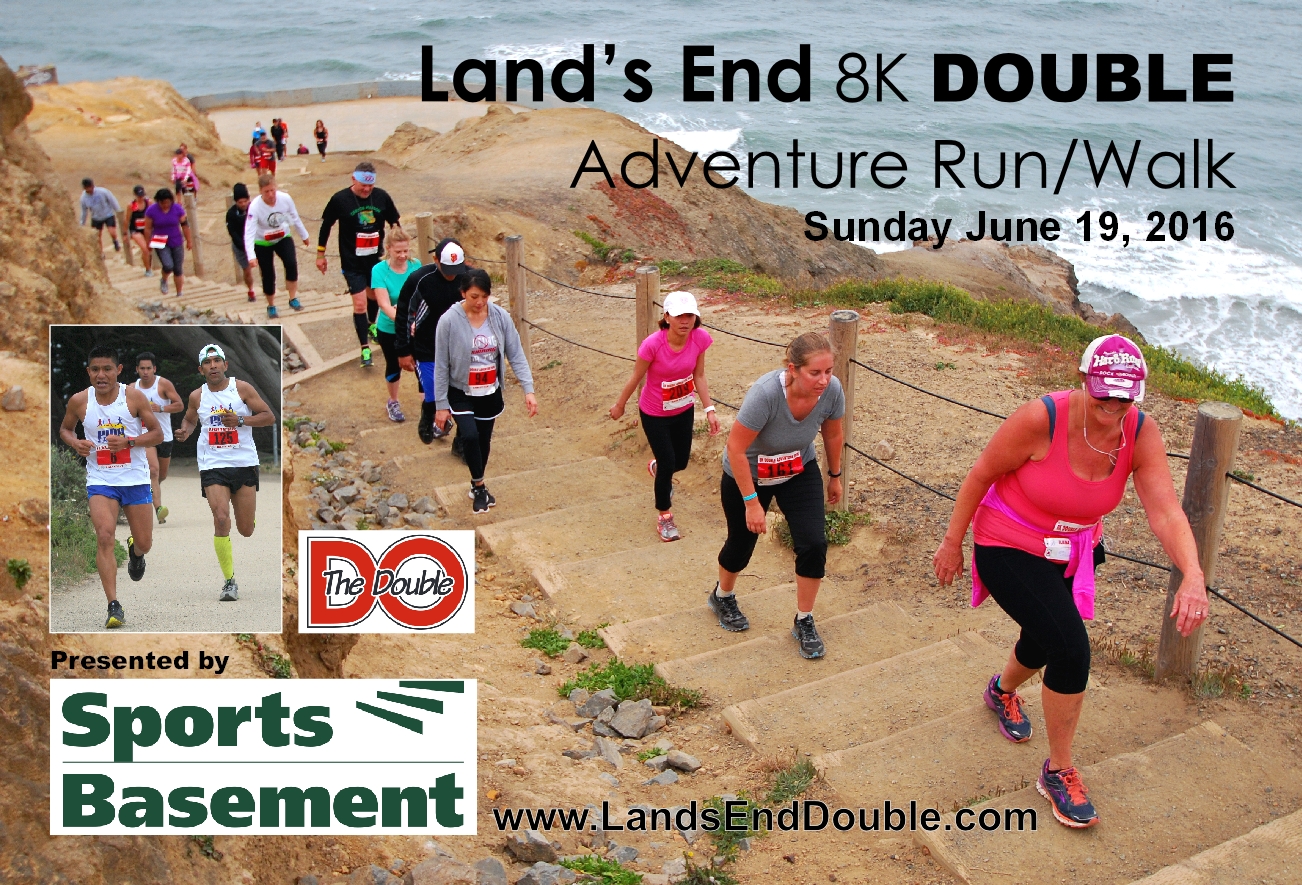 Two Double Running Events:
8k Double Adventure Run
(first run/walk 5k + break + 3k)
5 Mile Take A Double Hike (walk, hike or jog
(3.1 miles + break + 1.9 miles)
Medals to ALL finishers, shirt, bag and more!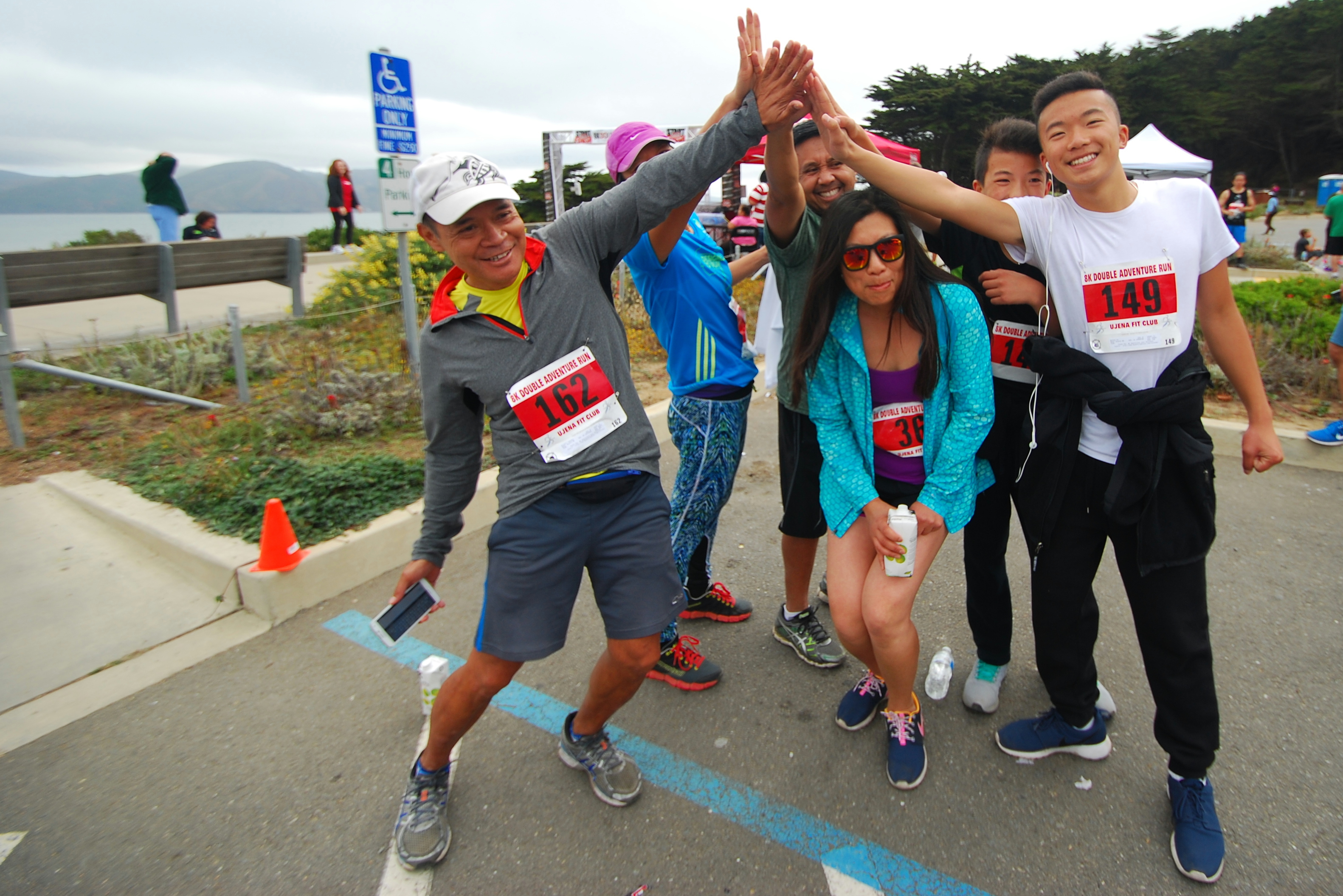 The second annual Lands End 8k Double Adventure Run will be held at Land's End in San Francisco June 19. Mostly run on trails with views of the Golden Gate Bridge, participats really enjoy this official Double Racing event.
The first 5k leg (3.1 miles) takes runners/walkers on beautiful trails along the coast. At two points runners/walkers will climb steps. Both are very runnable and safe. The California Coastal Trail will amaze you! The second leg is 3k (1.86 miles).
We have added a Take A Double Hike 5-mile on the same course (starting 30 minutes later) for those who want to only hike, walk or jog. Participants will be able to enjoy the halftime break between the stages. (Take a Double Hike is a non timed event but all finishers will receive a finisher's medal.) "You will love this course," says Bob Anderson.
June 21, 2015 Results Over 1000 photos
This exciting trail course is not suited for strollers.
Land's End Double Racing Schedule of Events:
Saturday June 18, 2016
Packet Pick Up at Sports Basement 610 Old Mason St. San Francisco) and registration.
Noon to 5pm
Sunday June 19, 2016
No same day registration (limited to the first 500 runners/walkers to sign up and 300 Hikers)
Start/Finish - Lands End USS San Francisco Memorial (Map below)
6:00am - 7:30 Same Day Packet Pick Up
8:00am - First 5K stage start of 8k Double Adventure Run/Walk
8:30am - First 3.1 mile stage start of Take A Double Hike 5 miles
9:15am - Second 3K stage start of 8k Double Adventure Run/Walk
10:00am - Second 1.9 mile stage start of Take a Double Hike 5 miles
10:30am - Awards
Every participant will recieve a shirt, and bag. Every finisher will receive a special medal. Top three in each ten-year age group (19 and under, 20-29, 30-39, 40-49, 50-59, 60-69, 70 plus) will be awarded a special Double 8K large performance medal. $200 in prize money: $100 for first man and woman
Partners and Sponsors: Contact for sponsorship opportunities
| | |
| --- | --- |
| | |
| | |
Donate and Run for a Cause - Our races benefit the JustRun youth running programs and the America Red Cross.

JustRun is a free, multifaceted youth fitness program developed by the Big Sur International Marathon. It not only promotes physical activity and the sport of running but good citizenship, healthy eating, and pride in accomplishment. Virtual runs across the USA and Europe link points of interest and geographical & historical sites, making it educational as well.
Course Maps
Double 8K - 5K Leg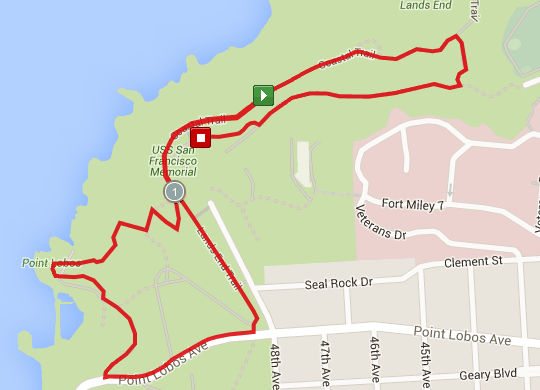 Double 8K -3K Leg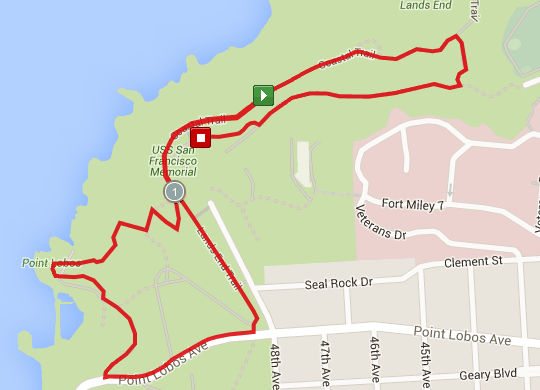 Other Doubles in the Bay Area
Golden Gate August 7, 2016 · San Jose August 20, 2016