GOLDEN GATE DOUBLE 8K, UjENA 5K and 3K
Sunday August 5, 2018 near the Golden Gate Bridge
San Francisco, California
Registration is open - Click here to save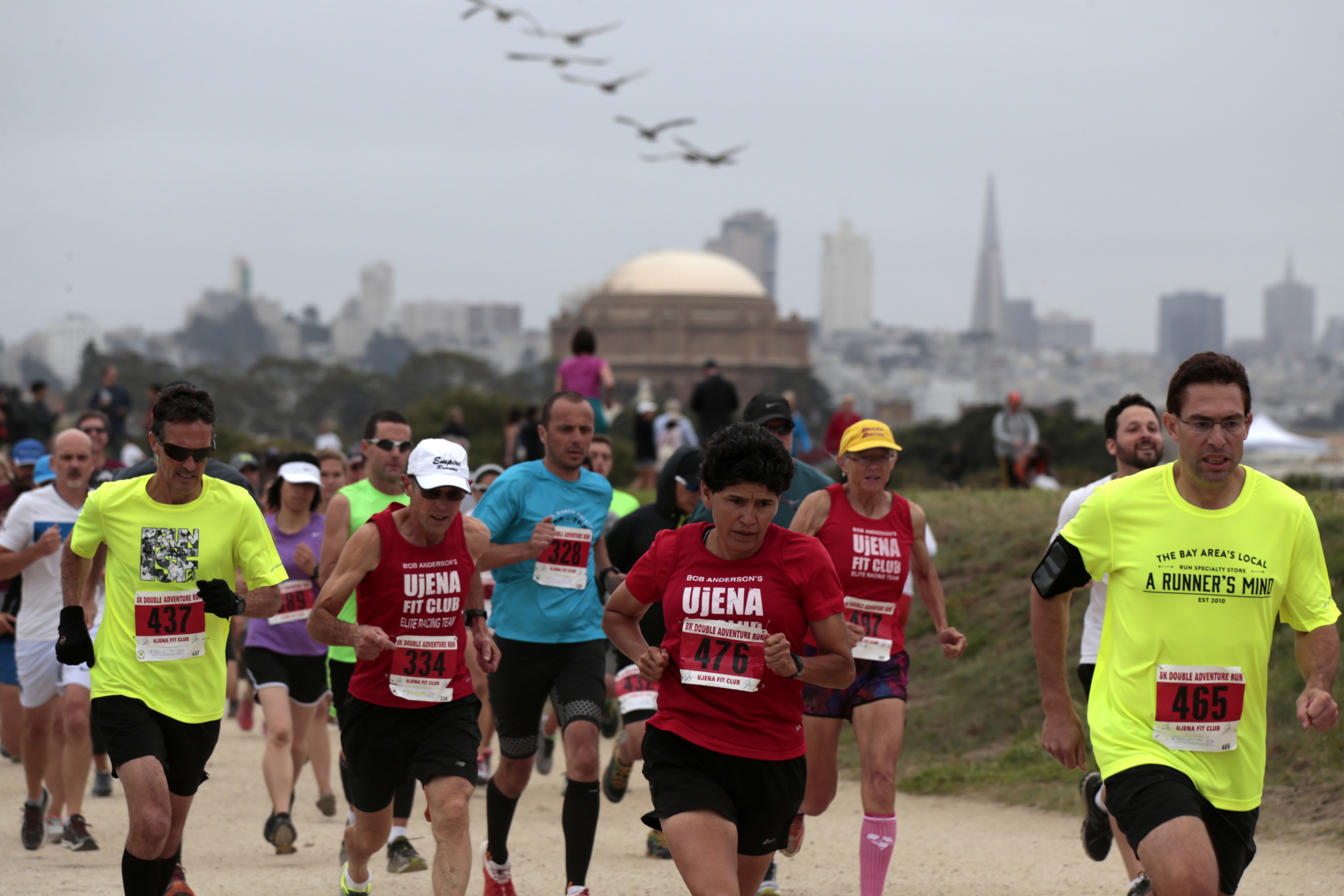 Golden Gate Double 8K Run/Walk and the UjENA 5K and 3K offers unparalleled views of the Golden Gate Bridge for more than 80% of the course! The course will begin at historic Crissy Field near the Presidio of San Francisco. Runners will enjoy the gorgeous vistas of the Golden Gate National Recreation Area. This is a two-stage run (5K+halftime+3K) designed to entertain runners of all ages and skill levels!
In addition to the Double 8K, run or walk either the Ujena 5K or the Ujena 3K. Enjoy the some great views and our halftime. .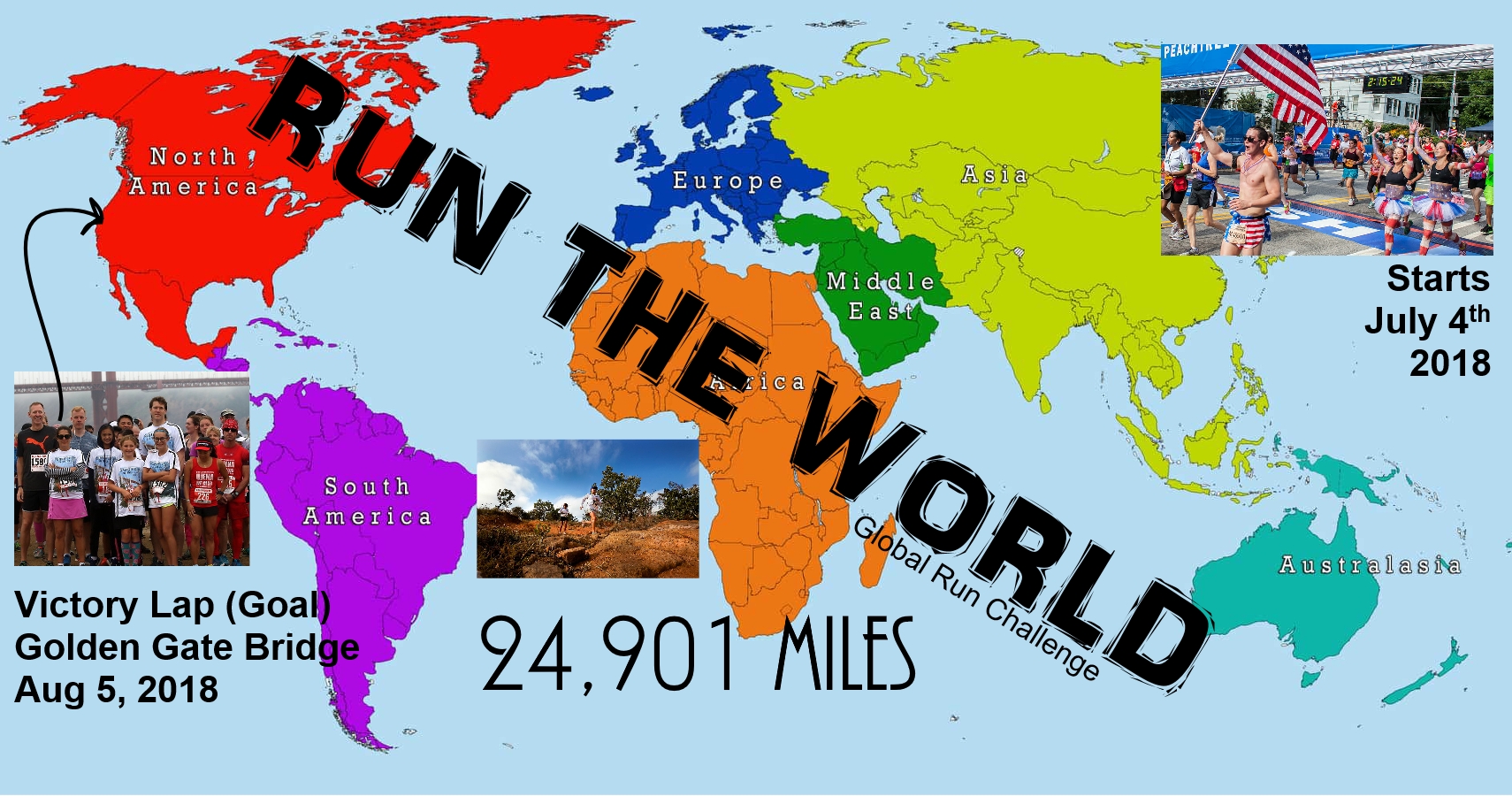 The Run The World Global Run Challenge will finish at our event. Runners from around the world will be logging in training and racing miles starting July 4th on their My Best Runs account. The goal is to circle the world, that is 24,901 miles within the shortest amount of time. At our Golden Gate Double those who logged in miles will take a celebration lap and get a medal when they cross the finish line.
There is no entry fee to participant. You need to sign up on this link. There is a resonable $25 charge for a special shirt and the medal (optional).
Sunday August 5, 2018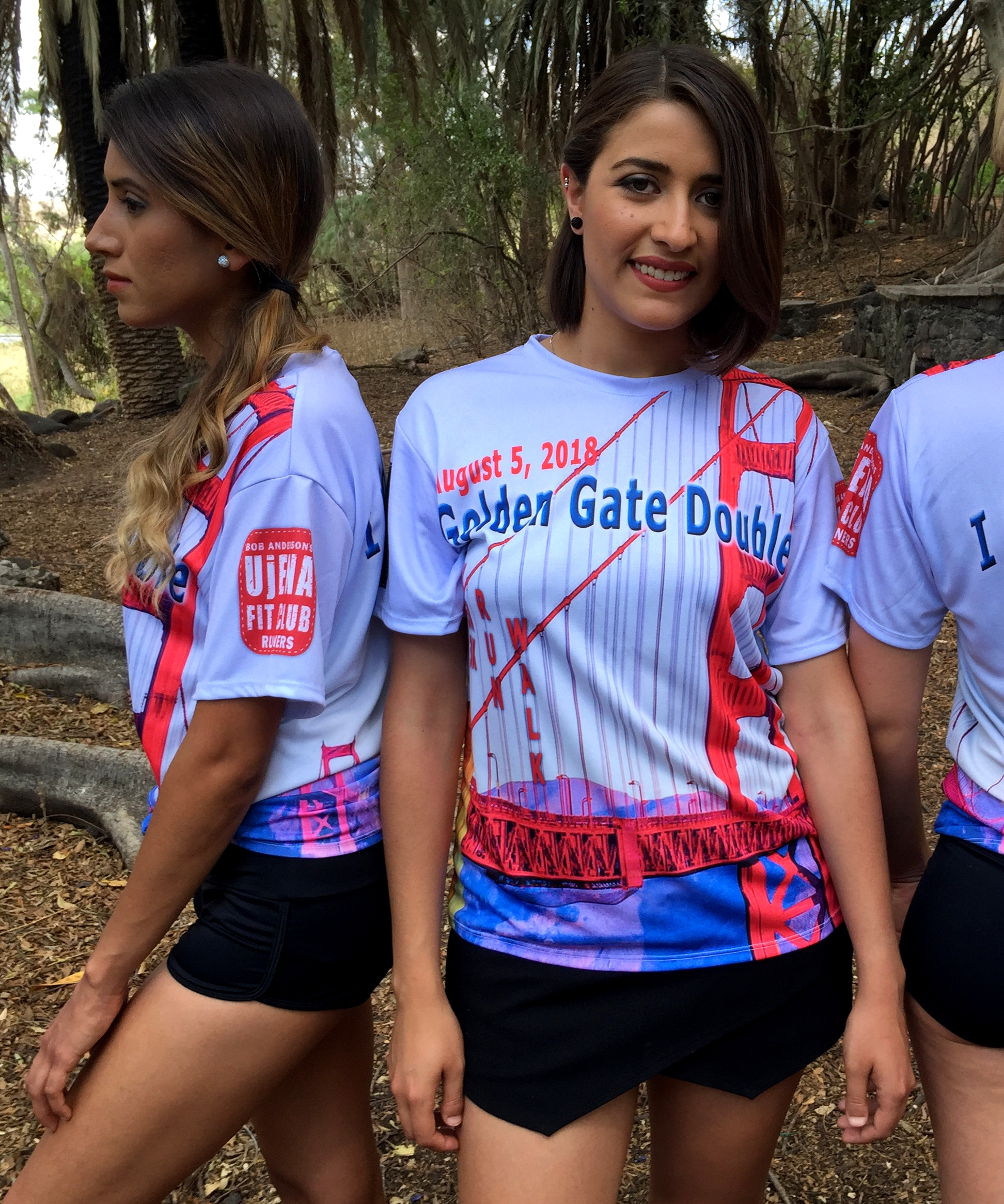 Directly cross the street from Sports Basement.
610 Old Mason Street
San Francisco, CA 94129
6:00am - 7:30 Same Day Packet Pick Up
8:00am - First Double Stage 5k and
UjENA 5k start
8:00am - IMsport Golden Gate 5k
9:15am - Second Double Stage 3k and
UjENA 3k start
9:45am - Victory Lap for RUN THE WORLD
10:00am - Awards
Every participant will recieve a four color shirt, bag and all finisher will receive a special medal. Top three (Double 8K) in each ten year age-group (19 and under, 20-29, 30-39, 40-49, 50-59, 60-69, 70 plus) will be awarded a special Double 8k large performance medal. $200 in prize money: $100 for first man and woman.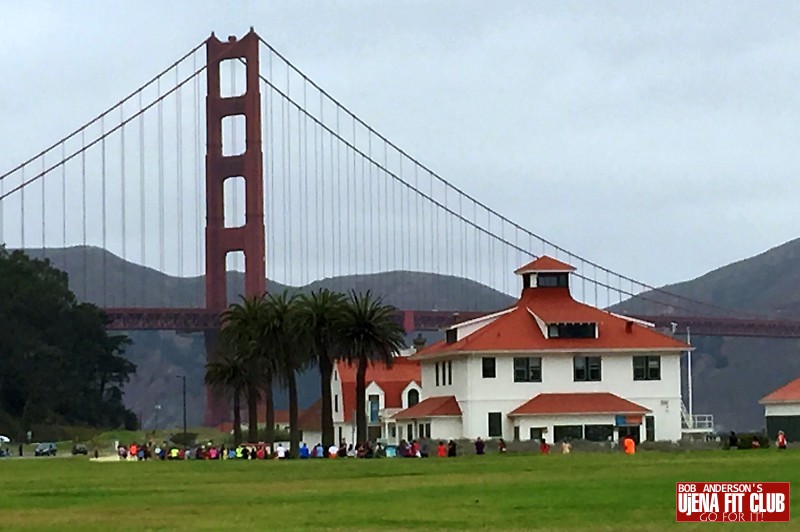 Donate and Run for a Cause - Our races benefit the American Red Cross.
2017 Results - Double 8K - UjENA 5K - UjENA 3K Photo Link
Course Maps
5K Course Map - Crissy Field - Golden Gate Double 8K
3K Course Map - Crissy Field - Golden Gate Double 8K