Cabo Double Adventure Run 8k Challenge Oct 22, 2016
Oct 22, 2016 - Cabo Mexico - Double 8k (5k+halftime+3k)
Our eighth year in Cabo Mexico! The Ujena 5k has been held annually in San Jose del Cabo since 2008. The third annual Cabo Double Adventure Run 8k Oct 22, 2016 will start and finish on the Marina near the Tesoro Los Cabos hotel. First run 5k, relax during halftime and then run 3k. The Double is a two stage race with a halftime in between. The only running event with a halftime! Come run with Ujena swimwear models. Ujena is doing a photo shoot in and around Cabo the days leading up to this event.
Sign up today! Space is limited to 150 racers. Sign up and SAVE!
"Double Racing is the only running event with a halftime. The Cabo Double 8k Challenge is part of our Adventure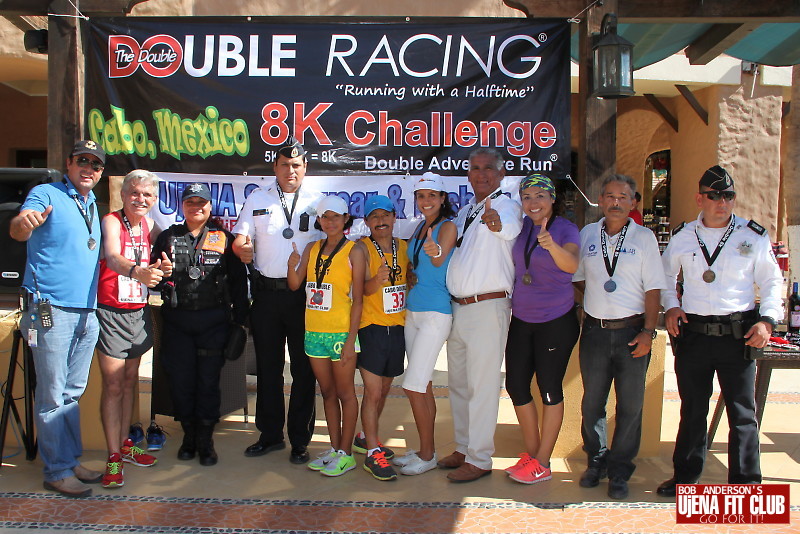 Series. Run a 5k first, rest and relax, then run a 3K. Times are combined for scoring.
All Double finishers receive a medal and age-group winners will be given a special medal," says Bob Anderson, who created the sport of Double Racing. Trophies will be given to the first place man and woman.

Bob Anderson, the creator of Double Racing and the founder and publisher of Runner's World magazine for 18 years will be running.
Entry fee for the Double 8k Challenge is $59 US or Mexican $350 MXN pesos (for Mexican Citizens only, paid in person the day before or at the event while space is available).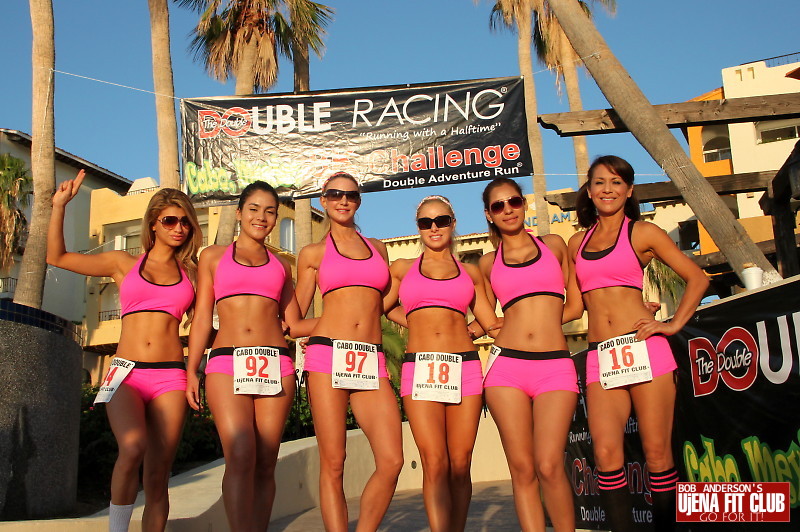 Race Information:
Date: Saturday, October 22, 2016
Location: Tesoro Los Cabos, Cabo San Lucas, Cabo, Mexico
Start/Finish Area: Boulevard Marina S/N Lote 9 y 10, Centro, 23410 Cabo San Lucas, BCS, Mexico
Schedule:
7:00am-8:30am – Race Day Registration
8:30am – 5k Leg of Double 8k Challenge
10:15am – 3k Leg of Double 8k Challenge
11:00am – Awards Ceremony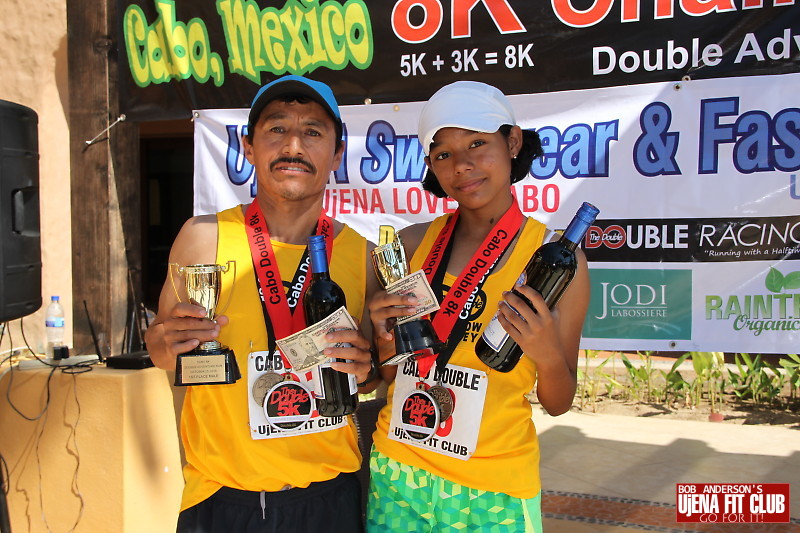 $200 US Prize Money to our winners:
1st Male - $50 US
1st Female - $50 US
2nd Male - $25 US
2nd Female - $25 US
1st Male 40 Plus - $25 US
1st Female 40 Plus - $25 US
More Race Information, Previous Race Results and photos