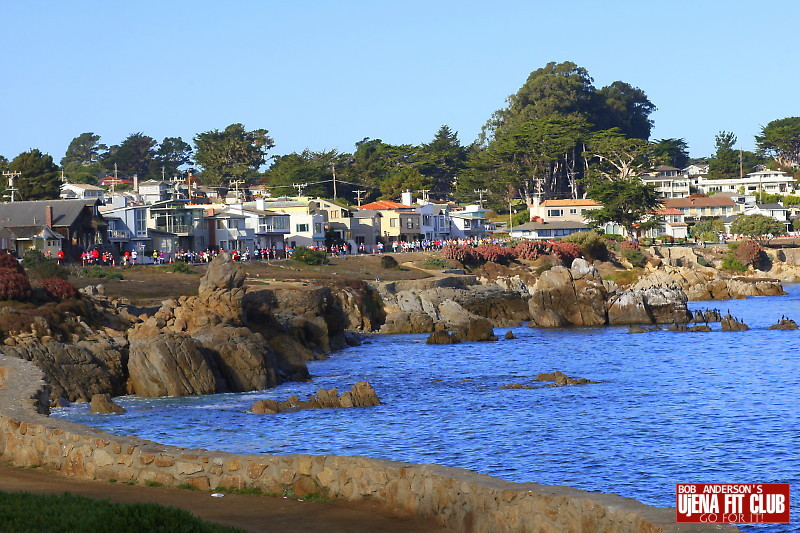 Start and Finish - Lover's Point Park Pacific Grove, CA
4th Annual Pacific Grove DOUBLE RUNNING FESTIVAL
presented by Fleet Feet Monterey
Saturday Schedule
September 23, 2017
10am - 6pm Packet Pickup at Fleet Feet Monterey, 472 Alvarado Street, Monterey, CA 93940 MAP/DIRECTIONS
Race Day Schedule
Sunday September 24, 2017 (Lover's Point PG)
6:00am Same Day Packet Pick Up
6:00am Same Day Registration
7:30am Start Double 15K - 10K Stage One
7:30am Start Double 8K - 5K Stage One
7:30am Start Double Hike - 3M Stage One
7:45am to 9:15am Halftime break
9:15am Start Double 15K - 5K Stage Two
9:15am Start Double 8K - 3K Stage Two
9:15am Start Double Hike - 2M Stage Two
10:00am Start Bob Anderson's Kids Cup Double - 1 Mile Stage
10:15am Start Sprint Double - 1 Mile Leg
10:30am Start Bob Anderson's Kids Cup Double - Half Mile Stage
10:45am Start Sprint Double - Half Mile Leg
11:00am Awards Ceremony

The DOUBLE 15K RUN entry fee covers: Official race t-shirt, special tote bag, entry into the Recovery Zone, special two-sided medal for all Double finishers, special Double two-sided medals to the top five in each 10-year age groups (19 and under, 20-29, 30-39, 40-49, 50-59, 60-69, 70 plus)
UjENA DOUBLE 8k Run/Walk entry fee covers: Official race t-shirt, cinch sack bag, entry into the Recovery Zone, special finisher's medal, and performance medals to top three in 10-year age groups (19 and under, 20-29, 30-39, 40-49, 50-59 and 60 plus)
Sprint DOUBLE. Medals to all finishers, trophy for first place male and first place female.

Take a DOUBLE Hike 5 miles. Medals to all finishers of both stages. This is a non-timed event. Walk, Hike or jog.
Bob Anderson's Kids' Cup Double entry fee covers: Official race t-shirt, special tote bag, special finisher's medal, and trophy to first girl and boy. Special medal for each age winner 4 and under, 5, 6, 7, 8, 9, 10, 11, 12, 13.
DO THE DOUBLE RUN
I DID THE PG DOUBLE!