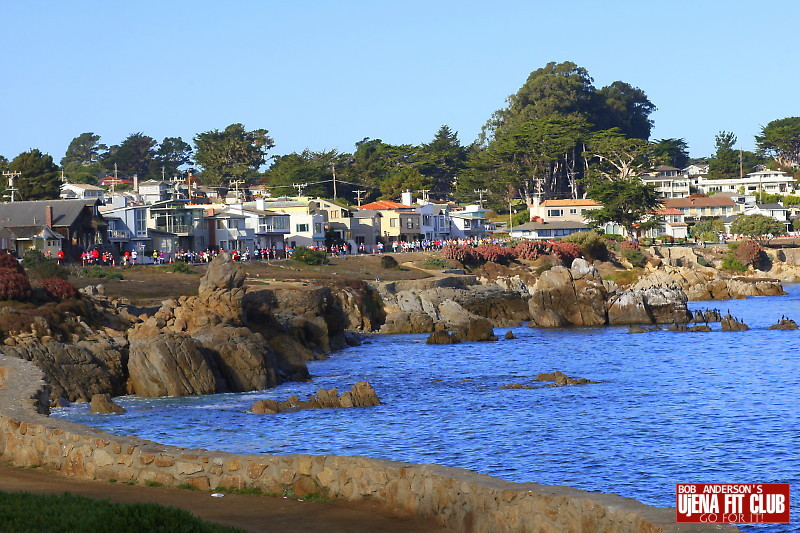 Start and Finish - Lover's Point Park Pacific Grove, CA
5th Annual Pacific Grove DOUBLE RUNNING FESTIVAL

Saturday Schedule
September 29, 2018
2pm - 5pm Packet Pickup at Fleet Feet Monterey, 472 Alvarado Street, Monterey, CA 93940 MAP/DIRECTIONS
Race Day Schedule
Sunday September 30, 2018 (Lover's Point PG)
6:00am Same Day Packet Pick Up
6:00am Same Day Registration
7:30am Start Double 15K - 10K Stage One
7:30am Start Double 8K - 5K Stage One
7:30am Pacific Grove 10K
7:45am to 9:15am Halftime break
9:15am Start Double 15K - 5K Stage Two
9:15am Start Double 8K - 3K Stage Two
9:15am UjENA 5K
10:00am Start Bob Anderson's Kids Cup Double - 1 Mile Stage
10:15am Start Sprint Double - 1 Mile Leg
10:30am Start Bob Anderson's Kids Cup Double - Half Mile Stage
10:45am Start Sprint Double - Half Mile Leg
11:00am Awards Ceremony

The DOUBLE 15K RUN entry fee covers: Official race t-shirt, special tote bag, entry into the Recovery Zone, special two-sided medal for all Double finishers, special Double two-sided medals to the top five in each 10-year age groups (19 and under, 20-29, 30-39, 40-49, 50-59, 60-69, 70 plus)
UjENA DOUBLE 8k Run/Walk entry fee covers: Official race t-shirt, cinch sack bag, entry into the Recovery Zone, special finisher's medal, and performance medals to top three in 10-year age groups (19 and under, 20-29, 30-39, 40-49, 50-59 and 60 plus)
Pacific Grove 10K - Single race along the ocean. Medals for all finishers
UjENA 5k Run/Walk - Single race along the ocean. Medals for all finishers.
Sprint DOUBLE. Medals to all finishers, trophy for first place male and first place female.

Bob Anderson's Kids' Cup Double entry fee covers: Official race t-shirt, special tote bag, special finisher's medal, and trophy to first girl and boy. Special medal for each age winner 4 and under, 5, 6, 7, 8, 9, 10, 11, 12, 13.
DO THE DOUBLE RUN
I DID THE PG DOUBLE!