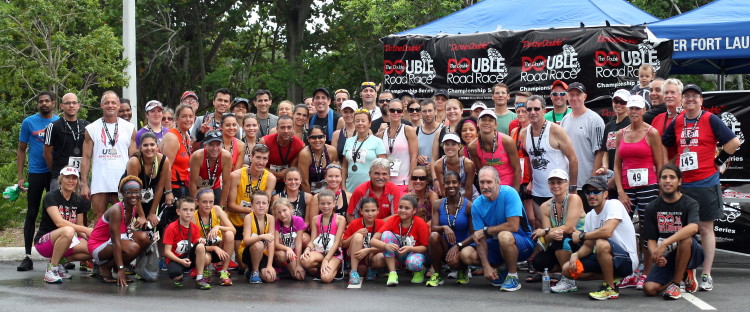 Double Racing Running Groups
Get your group signed up today. Running groups get a customized discount code to use on our registration pages (a percentage of total discount may optionally be paid to non-profit charity of your choice), plus the opportunity to put your tent up in our trademark vendor area/Recovery Zone. Also get your logo and link on our event home page.
Plus an opportunity to be featured in our Bimonthly Double Runner Magazine. (20,000 copies printed)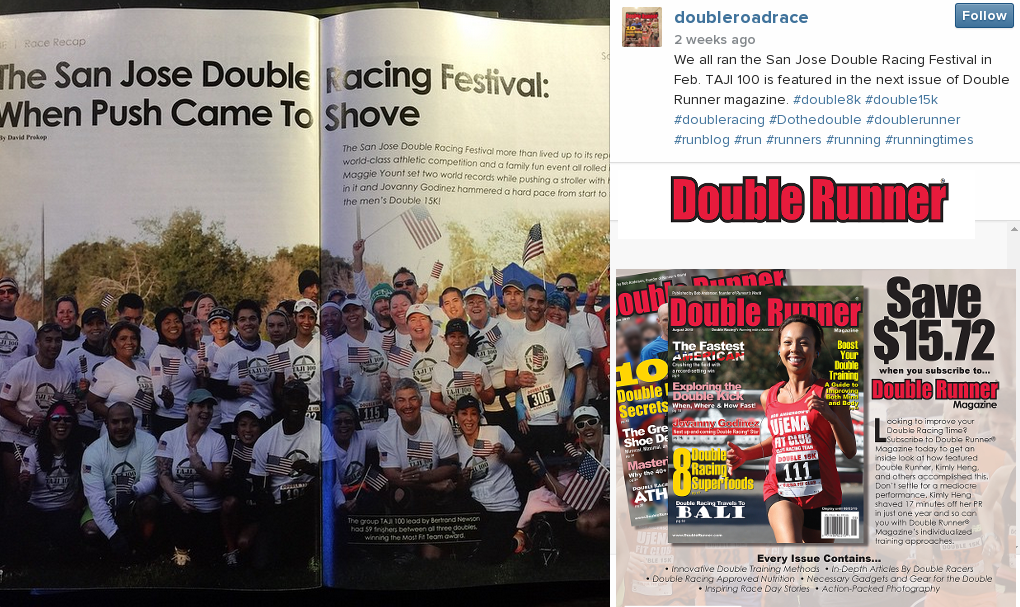 Battle it out for the UjENA Fit Club Most Fit Team Award.
Team with most finishers receives a special medal.
(Team with most finishers in Double 15K, Double 8K, Double 5K or Kids Double 1.5 Mile)
For more Information: Contact Waitman Gobble, Operations Director.
Phone: 650-948-4901