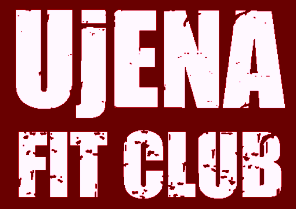 The awards will be given out at 11:15am (You must be present to recieve your award. Actual cash prizes will be mailed no later than 15 days after the race once results have been verified. Cash prize winners must be a member of the Ujena Fit Club which serves as the verifying organization regarding age, identification, etc. )
Double Road Race San Jose Awards: Double Road Race (DRR) logo high performance men's and women's shirts. Special DRR logo Draw String Back Pack. All finishers will receive finishers medal. Special DRR logo two-sided performance medal for top three in each age group 14 and under, 15-19, 20-24, 25-29, 30-34, 35-39, 40-44, 45-49, 50-54, 55-59, 60-64, 65-69, 70-74, 75 and over. Double Victory Cup for best Age-graded performance. $5,275 of prize money if all challenges are met. Across all age-groups. Details under Prize Money.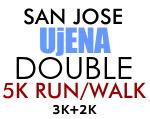 Ujena Double 5k Run/Walk (3M+2M) San Jose: Trophy to top Man and Woman finisher, $50 for first man and woman, $25 for second man and woman, and finisher's medals to all finishers. Also a special age group medal for the top three men and women in 19 and under, 20-29, 30-39, 40-49, 50-59, 60-69, and 70+ finishers.
Sprint Double: Medal for all finishers. Trophy to first place man and woman.
Take A Double Hike: Medals to all finishers. Non-timed. Walking, Hiking and jogging!
*Most Fit Team: Gift certificates and a special commerative plaque will be given to the team who has the most finishers in the Ujena 5k, the Double Road Race and the Kids Cup Mile.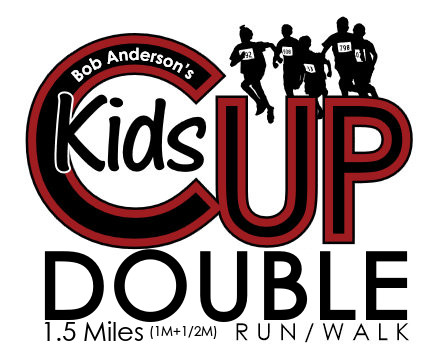 Bob Anderson's Kids Cup Double Awards: Each kid who finishes will receive a medal. Special medal for the winner (boys and girls) of each age - 4 and under, 5, 6, 7, 8, 9, 10. 11, 12, 13 Special Kids Cup trophy for the first boy and first girl to finish the race. .